SuccessFlex Maximizing Tyme Productivity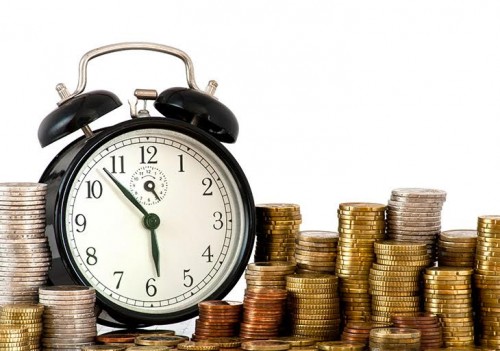 Time.
The world's top achievers have more of it than you do.
It's time you level the playing field.
Starting on September 22nd, 2016 join me for a unique live learning experience where I'll reveal a proven process used by the world's top earning, top performing people that will help you gain back control of your time, make your productivity soar, and give you the dramatic results you are looking for.
Dear Time Strapped Professional:
This proven system increases personal productivity by 15-20% and reduces your work time by 20-30% guaranteed.
Discover how to execute your "to-do" list up to ten times faster and give yourself an extra two to three hours per day.
If you are feeling stressed out or overworked…want to reach your goals sooner…or just want more balance in your life, you need to read this message.
Would you like to finish your "to-do" list up to ten times faster?
Free up two to three hours a day?

Slight Edge For
Exceptional Results
I know these may seem like tall promises, but they are not as unrealistic as you might think. In fact they've been achieved over and over again by people just like you for over 70 years…
Using the thought process and system that I'm about to reveal to you today.
Used by the world's top performing, top-earning people in over 70 countries around the world to significantly improve effectiveness and productivity every day…
It's helped people from all walks of life improve their social and economic standing. Many have made millions simply by making this thought process and system a daily habit.
Listen, you may think you've heard this before, but if you are still struggling to have more balance and less stress in your life, or it's taking you a lot longer to reach your goals than you think it should, then I promise…you haven't.
How would you like to have a perfect balance between your business and personal life? Leverage your time so you can make more money in less time? Live up to your full potential and achieve your goals faster?
How would you like to have your employees consistently meet and exceed goals set? How would you like to cut out the wasted time and uncertainty and make your sales people immensely more productive?
"For every minute you spend planning…you can save 4 to 10 times that amount of time in execution."
– Paul J. Meyer, Founder of Leadership Management®, International
This is your invitation to maximize your time in a way that could improve every single day of your life.
If you are like the majority of the population, you've probably fallen into the trap of doing a lot of things each day which makes you feel like you are being productive. Yet at the end of the day, you look back and it seems like you got less done than you should have. Plus you aren't necessarily any closer to reaching your most important goals.
The thing is…to truly be productive, move forward and maintain balance in your life, you need to do the things that actually make you money and grow your business. And eliminate the things that are stealing your time.
We will supply the road map, flashlight, road signs and other techniques to light your way!
Based on Paul J. Meyers' world-renowned and proven thought process, during this live interactive learning experience you'll discover:
How to get four to ten times more done.
A proven process that will make you laser-focused.
How to become super-efficient and effective with your time.
What's halting you from success and how to bust down the barriers that keep  you from achieving your most important goals.
The real reason you aren't completing all the commitments and promises you make – and what to do about it so nothing is ever overlooked or misplaced again.
How to add an extra hour or more to your day.
You will ALSO discover how to achieve your goals in every area of your life, including your:
family/home
financial/career
physical/health
mental/educational
social/cultural
spiritual/ethical goals
Stop thinking next month… next quarter or next year will be different.
Don't wait for success. Take control and achieve it.
The most successful people I know take control of their time instead of letting distractions and interruptions rule their time. Why waste another minute trying to figure out how to regain control when there is a proven plan which has worked for people in over 70 countries? You'll discover:
The ten commitments to live by that will change your life, remove stress and anxiety, and help you resist interruptions and distractions.
How to determine if your actions really support your values and goals.
What super-achievers do to produce more and make more money with less stress and struggle (and how you can too).
How to identify & remove obstacles in all areas of your life.
This is the number one secret to top achievers' success.
See what the most successful people in the world do to get more done in less time—with a lot less stress and struggle. This road map will literally pay for itself over and over again. After all, how much is your time worth to you per hour? $50…$100…$250…$500? What would saving two to three hours a day mean to your bottom line?
You'll receive:
Live interactive coaching. You'll receive 9 live interactive learning experiences lead by a certified coach using proprietary techniques proven to maximize your tangible and immediate results.
Step-by-step training. A road map takes you step-by-step through the proven effective and efficient system to increased productivity.
Ability to receive training and coaching remotely. Interactive live learning in real-time designed so you can easily follow along, interact, and participate during the coaching sessions from anywhere in the world.
Access to recorded sessions after each coaching session. You'll never have to worry about missing a session since you'll have everything available through playback.
Learning tools. A printed workbook makes note-taking easy and helps you better retain the ideas and principles you are learning along with weekly activities.
A dual purpose learning tool (Value $100.00). You'll receive the My-Tyme® Success Planner that will be used as a learning tool to master the process. After completion of the course, you can continue using the planner on its own, integrate it with your electronic devices or transfer the process to a completely digital format.
Access to a certified coach throughout the entire course. Throughout each live interactive learning experience you'll be given personal feedback on your specific challenges and discoveries. You'll also have the opportunity to get all of your specific questions answered right away during the Q & A at the end of every session.
Because I believe you will be enjoying more time and money…and start achieving more of your most important goals in life I'm willing to make this 100% Money-Back Guarantee.
Priceless!
"The My-Tyme® is priceless because of the difference it can make in your life!"
David M. de Leeuw
Publisher of The Chamber Link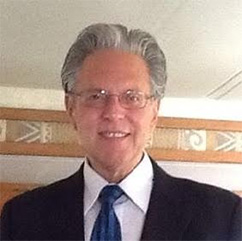 Maximizing Tyme® & Productivity has altered my entire way of thinking, freeing me up to focus on my business AND have more free time. Kudos to Strategic Essentials & Valerie.
Geri McHam
Owner at The Estate Planning Source LLC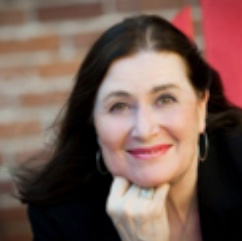 I'm so glad we decided to take this as a team.  It puts us all on the same page and allows us to focus on deadlines and other high payoff activities. Thank You!
Helps Build Million Dollar Businesses!
Rick Abend
Investment Advisor & Estate Planner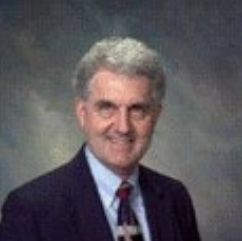 Paul J. Meyer concepts helped me build several million dollar businesses. Everyone needs to take this class. It is great and will help you be more efficient in running your business.  This is one of the best classes I have ever taken. Well worth the cost.
100% Money-Back Guarantee…
I will shoulder ALL the risk here.
If…after completing all nine live learning experiences and checking out the "My Tyme" system…you are unhappy with it and cannot see how you will benefit from it—then I INSIST you return it.
And your purchase price will be promptly refunded.
That means…you essentially get to see and try out everything –the live interactive learning experience, the coaching, the learning tools—everything…for FREE, if you choose.
I have used it for years and years and years myself. My most successful clients use it. And many of the richest, most successful people in the world use it unfailingly as if their life depended on it.
In fact, people have switched from other well-known and well-respected systems because this is quite frankly heads above the rest and offers a proven way to create permanent change that improves your life significantly.
Your price for this proven-to-work thought process and system used by the most successful people in over 70 countries worldwide is almost embarrassingly reasonable.
In fact, I often have to explain WHY I offer this for so little.
And the answer is easy: When I started using this thought process and system it changed my life. I would have given anything for this kind of advice and proven system earlier in life…because it would have short-cut my path to success by decades.
It would have eliminated a lot of stress, struggle and frustration. It would have helped me earn a great deal more income sooner. And I would have enjoyed life a so much more too because it would have freed up a lot of my time.
Instead, I had to stumble through years of trial and error. Working really hard. Sometimes going years without ever taking a vacation because I "didn't have the time." I made pretty much every mistake, learning my lessons painfully…and moving forward slowly.
This long, hard journey has, however, made me a VERY good teacher. Because I know how to REALLY get things done and how to eliminate the things that hold you back.
I had some people help me along the way. In fact, that's why I do what I do today.
And that's why I'm offering you this proven process, coaching and tools to you at such a reasonable price.
You will EASILY make your entire investment back when you put this to use. (Just check out the testimonials on this page to back me up.)
How Much Is This Going To Cost You?
Normally your price would be well over $795.  However, since you are looking at this in 2016, I'm pleased to let you know that your price for Maximizing Tyme® & Productivity is just a single payment of $595 or five equal payments of $139/month.
And, as an added bonus, I'm going to throw in a one-on-one coaching session with me (value $300) when you reserve your spot by 9/8/2016.
You'll get to spend an entire hour with me for an intense, private session to dig in, get feedback and answers to your most pressing business challenges. Whether it has to do with your marketing, sales, staffing, financial…we can discuss anything you like.
Ready to get started? Just click the button to go to my secure shopping cart and reserve your spot now.
To reserve your free coaching session, be sure to sign up by September 8th, 2016.
That's right I will throw in a one-on-one coaching session with me (value $300) when you reserve your spot by 09/08/2016.
You'll get to spend an entire hour with me for an intense, private session to dig in, get feedback and answers to your most pressing business challenges. Whether it has to do with your sales, staffing or financial…we can discuss anything you like.
Ready to get started?
Don't let your skepticism work against you. I've removed all the risk. Either you can already see how this will make you more efficient, effective and more productive and see how this will help you achieve your goals, become more productive and more profitable or you get your money back.
You have nothing to lose!
It's time to make a choice.
If you are serious about getting more done and achieving your goals faster you won't want to pass up this opportunity to get in on my next Maximizing Tyme® & Productivity coaching series starting on September 22, 2016.
You deserve to get control of your time so you can start enjoying more free time, less struggle, better balance and more profits so you can live the life of your dreams.
Best,
Valerie Cardenas
P.S. Lack of time is one of the biggest complaints people have. Isn't it time you discovered the proven roadmap for leveraging your time by four to ten times and give yourself an extra 2-3 hours a day? Take control of your time while taking advantage of this opportunity to save when you sign up by midnight on September 19, 2016. And remember, you'll receive the fast action bonus of a free 1-hour one-on-one coaching session with me (valued at $300) when you reserve your spot by September 8, 2016.

Business and leadership coaching isn't a frivolous purchase –
it's a well-thought out, sound investment
in your company's future.